All slots casino blog
You could be the next big winner!
Reel King Mega | Go Back In Time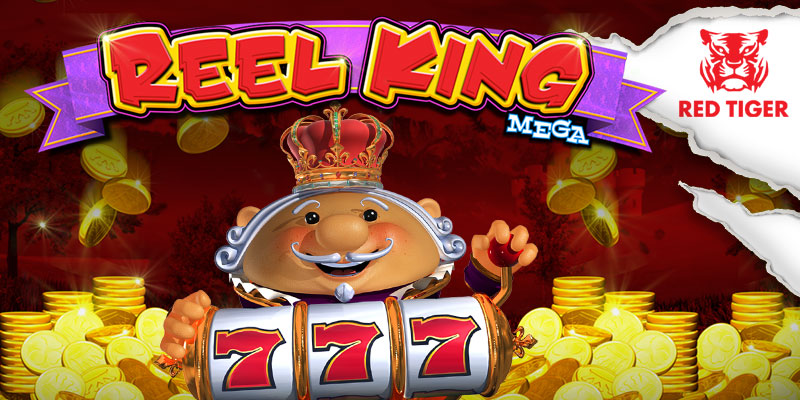 Online casino fans in Canada who have been eagerly awaiting Red Tiger's arrival in the region will be happy to know that the wait is finally over. Red Tiger is now available at All Slots, and its headline act? Reel King Mega. There are many things about this online slots game that have resulted in its popularity since its release, but something that might appeal specifically to players in Canada is its impressive take on classic online slots. What do we mean by this? Well, remember the days when the only kind of slots available were those three-reel machines with the lever on the side and bar, sevens, and cherries symbols? The design of Reel King Mega is based on these online casino games, so unlike most contemporary titles that offer complicated game rules, Reel King Mega offers a somewhat straightforward playing experience that even players who are playing online for the very first time will be able to understand. So, for players that have become accustomed to all these extras that some of the latest casino games have to offer, Reel King Mega offers a refreshing break away from this by taking things back to basics.
Some Old-School Fun
What do you get when you take classic symbols, a funny monarch and excellent mechanics? A brilliant online slots game, perfect for casino enthusiasts in Canada. Reel King Mega might seem a little plain when compared to some of Red Tiger's other slot designs, but gaming enthusiasts should still find it to be entertaining in the same way that people find vanilla ice-cream or plain yoghurt delicious – because sometimes, let's face it, less really is more. This title comes complete with five reels and twenty paylines, and bet sizes are adjustable. There is nothing complicated about getting the game started – simply set a desired stake and hit the spin button. There is also an autospins option, whereby players can choose to set between 10 and one hundred autospins. Red Tiger has done another thing right by ensuring that players can set a loss limit when activating the autospins feature, to help ensure that they never exceed any playing budget that has been set. The entertainment experience is completed with a catchy soundtrack that can be activated by simply clicking or tapping on the sound icon, found at the top of the screen.
Play Anywhere
Back when online gaming first took off, players mainly enjoyed all their favourite casino games using old-school desktop devices. Then came the invention of mobile gaming, which brought a whole wave and era of online casino gaming of its own. The introduction mobile gaming diversified the entire online gaming encounter, because with it came the option to fire up casino games from anywhere – without being confined to only playing from a desktop at home. But soon, software providers were faced with new problems: games available on mobile often offered inferior graphics when compared to those playable on desktop. However, software providers once again tackled this challenge head on. Today, contemporary titles can be enjoyed at any time and place, many of which offer fantastic gaming quality irrespective of the chosen device. Reel King Mega is one such game, giving players the opportunity to experience its charm of a place of their choosing.
Cool Features
Reel King Mega doesn't disappoint when it comes to bonus features. The first is the Super Symbols feature, where icons can expand to become colossal symbols stretching 2x2 wide. Then there is the King's Crown feature. Here, the king's crown will spin on the reels and alter any symbol it touches into a Wild. The Reel King feature is probably the highlight of this title. Here, yellow, blue and red 7 icons will make an appearance, each offering a potential payout amount of its own.
Red Tiger: A Legend
Award-winning software provider, Red Tiger, has been making waves at online casinos across the globe, and since its arrival All Slots, players have been treated to one impeccable game design after the other. What is it about this software provider that has led to its almost instant success? Its innovative design capabilities, of course, something that is clearly evident when playing the Reel King Mega slot game.
The All Slots Encounter
Red Tiger received a warm welcome by online casino fans in Canada, and its addition to the gaming selection at All Slots gave the entire casino game section at the site a virtual facelift. Amongst this selection of highly-regarded titles is the Reel King Mega slots game, a retro-themed title with a major contemporary twist, that has plenty of fans in Canada spinning its arcade-style reels!